Located in Alamosa, Colorado, we are the San Luis Valley's main source for all things music. We are proud to be the music store providing the communities of the SLV with instruments, supplies, rentals/music services, and more. Serving musicians of all experiences and ages, we have everything you need to bring your music to life.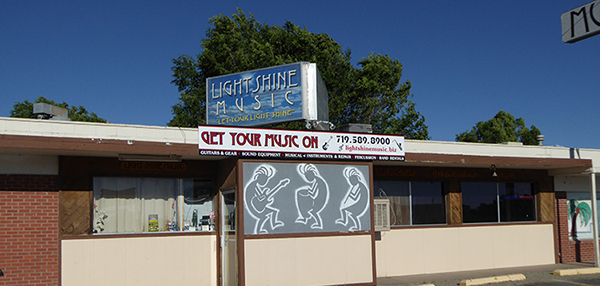 Lightshine Music can provide you with…
Instruments
Accessories
Supplies
Sound System Components
Instrument and 
Sound System Rentals
Repairs
And much more!
Give us a call at 719-589-8900 or stop in our store at 514 La Veta Ave., between Main and 6th Street in Alamosa, CO, and we'll be more than happy to help you fill your needs for music. Play every day!